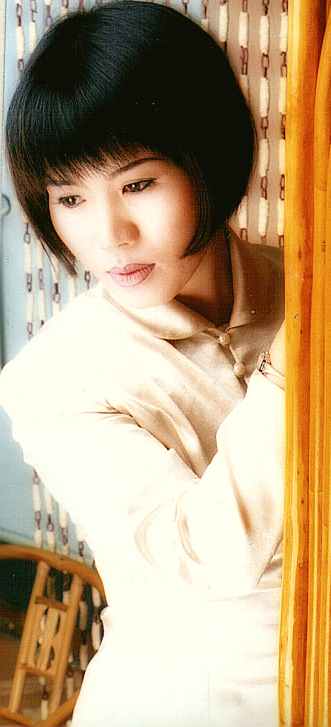 Molly's Homepage
I own and run a small, very successful
and relatively prosperous company in 
Zhuhai, China.  I would like to meet a
nice, sincere, caring and self-aware
American to be my husband.  I think
that you'll find that I am intelligent,
outgoing, witty, confident, creative,
strong, open minded, adventurous, sexy,
and caring.  If you are serious about
wanting to build a happy family with
my daughter and I, here are some more
things about me:


---

Languages: Mandarin, Cantonese, some English

Occupation: Entrepreneur, Business owner, and formerly a TV journalist

Likes: classical music, singing, dining out, meeting people, photography, writing, philosophical and societal discussions

Description:

36 years old, 5'2", 100 pounds, black hair/eyes, excellent health, fit, non-smoker, non-drinker, sociable, caring, good-natured, hard working, perceptive, youthful, romantic, independent, imaginative, intuitive and loyal. I think I have a great personality with a great capacity for love. I have an 10 year old daughter who is very smart, cute, and a great joy in my life.

Seeking:

I am looking for a caucasian or chinese man, age 40-55 who is caring, responsible, cooperative, generous, confident, has no psychological or physical problems, who can love my daughter and strive to nurture a happy and stable family. I will love very passionately, be attentive and loyal. I expect no less in return.
---
Contact:

If you are interested in me, please contact me via email at china.molly@GMX.net. Please tell me about yourself, including age, occupation, home and email addresses, and telephone number. For a quicker response, please include your photo.

If you can write Mandarin chinese, I believe we can communicate better.


---